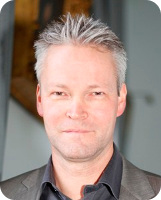 SPEAKER
Prof Jochen PREHN
Professor of Physiology & Director, Centre for Systems Medicine, Royal College of Surgeons in Ireland


HOST:
LIH / University of Luxembourg

RESPONSIBLE LIH SCIENTISTS:
Reinhard Schneider
(reinhard.schneider@uni.lu)

www.lih.lu
www.uni.lu

TRANSLATING SYSTEMS BIOLOGY-BASED SIGNATURES AS PROGNOSTIC CANCER BIOMARKERS AND STRATIFICATION TOOLS

ABSTRACT


Professor Prehn is considered an international authority on the single-cell analysis and the molecular control of apoptosis, cancer cell death, nerve cell death, as well as mitochondrial function and dysfunction. This research included the development of computational approaches to understand bio- energetics, apoptosis sensitivity and apoptosis resistance at a systems level. In collaboration with clinicians (pathology, medicine, and surgery), Prof Prehn translated these approaches into clinically relevant settings, and has initiated multiple large scale, multi-partner clinical projects such as the APO-COLON and APO-DECIDE clinical studies.
In his presentation, Prof Prehn will highlight his recent research applying quantitative and systems-based analyses of BCL-2 signalling, caspase signalling and cellular bioenergetics pathways. These processes represent key downstream targets of oncogenic transformation. He will in particular showcase the application of dynamic systems modelling for the identification of novel prognostic biomarkers and stratification tools for the treatment of colorectal cancer (CRC) and other solid tumours.