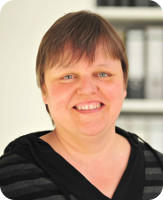 SPEAKER
Prof Ursula KUMMER
Full Professor, Heidelberg University, Germany

HOST:
LIH/University of Luxembourg

RESPONSIBLE LIH SCIENTISTS:
Thomas Sauter
(thomas.sauter@uni.lu)
Philippe Lucarelli
(philippe.lucarelli@uni.lu)

www.lih.lu
www.uni.lu

QUANTITATIVE SYSTEMS PHARMACOLOGY OF INTERFERON ALPHA ADMINISTRATION: A MULTI-SCALE APPROACH

ABSTRACT


The therapeutic effect of a drug is governed by pharmacokinetics (PK) which determines the exposure at the target site as well as the downstream pharmacodynamic (PD) response within the cellular network. Computational modelling of both individual scales has been successfully established in the past. However, coupling and integration of both scales remains challenging but would provide a unique possibility of mechanistic and holistic analyses of detailed dose effects under different conditions and/or in a personalised manner.
In this talk, methodology to combine whole-body PBPK models with mechanistic intracellular models is presented using the example of signal transduction in the liver for IFN-α in human. In this case, the multi- scale PBPK/PD model indicates receptor saturation at low injected doses and gives mechanistic insights into the PD response which is several times lower as compared to the response in isolated hepatocytes and with normally chosen experimental in vitro doses for IFN-α.